Situated in the Guanacaste province on the western edge of the Nicoya Peninsula, Nosara is a place of rare beauty and tranquility. Famously referred to as a Blue Zone, Guanacaste is one of five places in the world known for the remarkable longevity of its population. Whether due to climate, food, water or relaxed lifestyle, scientists are still pondering, but locals commonly live to be 100 or older.
In addition to the unique beauty of the natural environment, Nosara provides a wonderful example of responsible planning and development. In spite of the numerous homes, restaurants and services that can be found here, first time visitors will be impressed by the pristine beach and jungle surrounds that remain in tact.
The community of Nosara also promotes alternative and sustainable types of recreational and adventure tourism, and is respectful of the local culture and values. At Nosara Spanish Institute, we pride ourselves in our ability to teach both Spanish and English language programs, which provide an invaluable opportunity for linguistic and cultural exchange.
Hotel chains and fast food restaurants do not exist in Nosara. Instead, visitors will find smaller boutique hotels and quaint, family owned restaurants serving a variety of international cuisine. Nosara remains a truly eclectic mix of Costa Rican and international culture where surfing, yoga, wellness and other new age practices readily compliment the Costa Rican "pura vida" lifestyle.
Nosara Spanish Institute is located in the beach area known as Playa Guiones. We are walking distance to the town center where amenities include: a community pool, full service bank with ATM, bakery, ice cream, smoothie, crepe & sandwich shops, minimart with local and international products, coffee shops, bars and restaurants, a walk-in private medical practice, car, atv, bicycle, and scooter rentals, yoga, Pilates and fitness studios, surf instruction and nature tour operators, among other services. NSI is ideally situated within walking distance to Guiones Beach. Stretching 9km in length, Guiones is exposed to swells coming from various directions, creating a year round, consistent beach break. We have aptly earned the reputation as one of the best surfing spots in Costa Rica. Find out more about the culture and activities in Nosara
here
!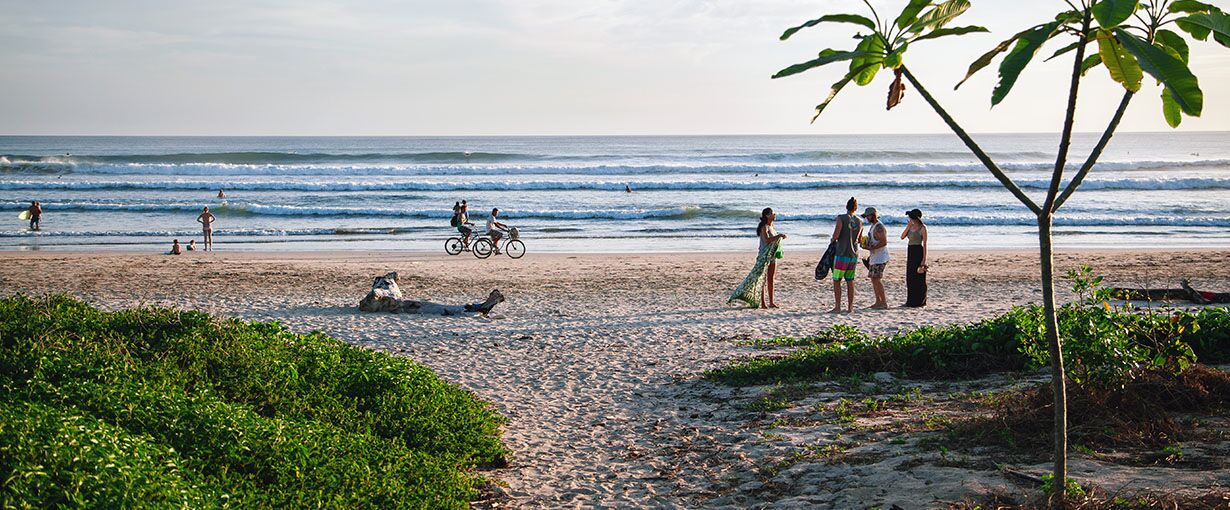 ONSITE COURSES
Language Learning at Nosara Spanish Institute
Our in-house instructors hold university degrees and have over 50 years of combined teaching experience to ensure professional and engaging language classes.
View Onsite Courses