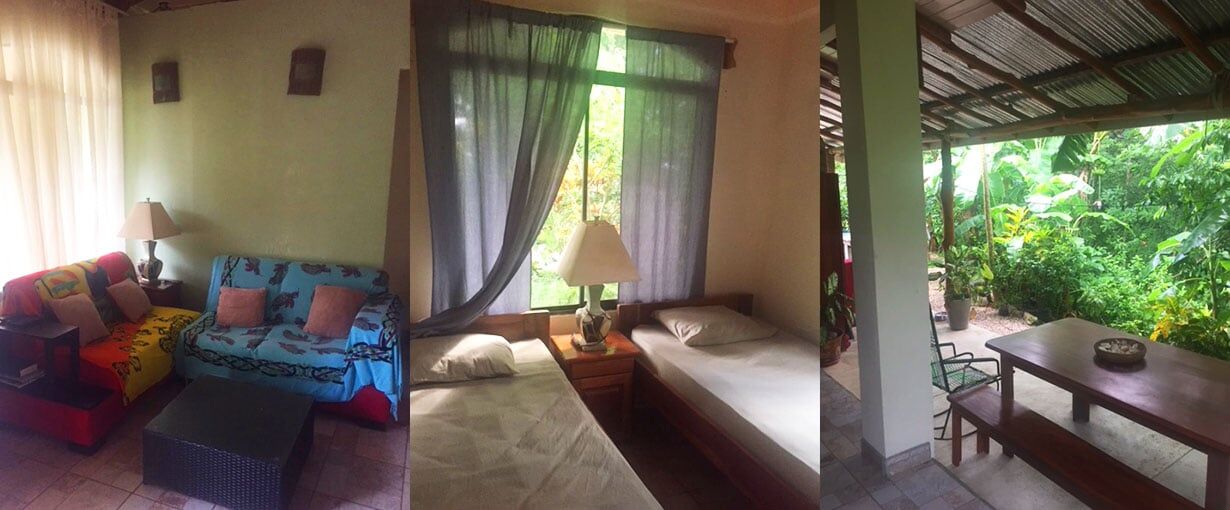 Living with a local family is a great way to learn more about the language and culture here in Guanacaste. Locals are friendly, helpful and very accepting of other cultures. At Nosara Spanish Institute, our families are carefully selected and guided by a set of established regulations to ensure our students a comfortable and enjoyable experience. Our current homestay families live throughout the town of Esperanza, Garza and downtown Nosara. Esperanza is within one kilometer of NSI, approximately a twenty-minute walk or five-minute bicycle ride. Downtown Nosara is located 4km inland. Garza is a beautiful beachside town approximately 10 minutes from the school. Students staying in Nosara or Garza can either take the public bus or a taxi to and from Guiones. For the adventurous, biking is also an option.
Features include: Should you decide on a homestay, it is of utmost importance to understand the differences in standards of living between what many westerners are accustomed to. Houses are very clean, but small and rustic. While each house provides for all the basic needs, students should understand that many of the more modern amenities are likely not available. Students are guaranteed a private room but bathrooms might be shared with the entire family. Breakfast, dinner and laundry service is included.
Rates: The homestay takes place from Sunday to Sunday. $195.00 USD per week. Payments are made directly to the school.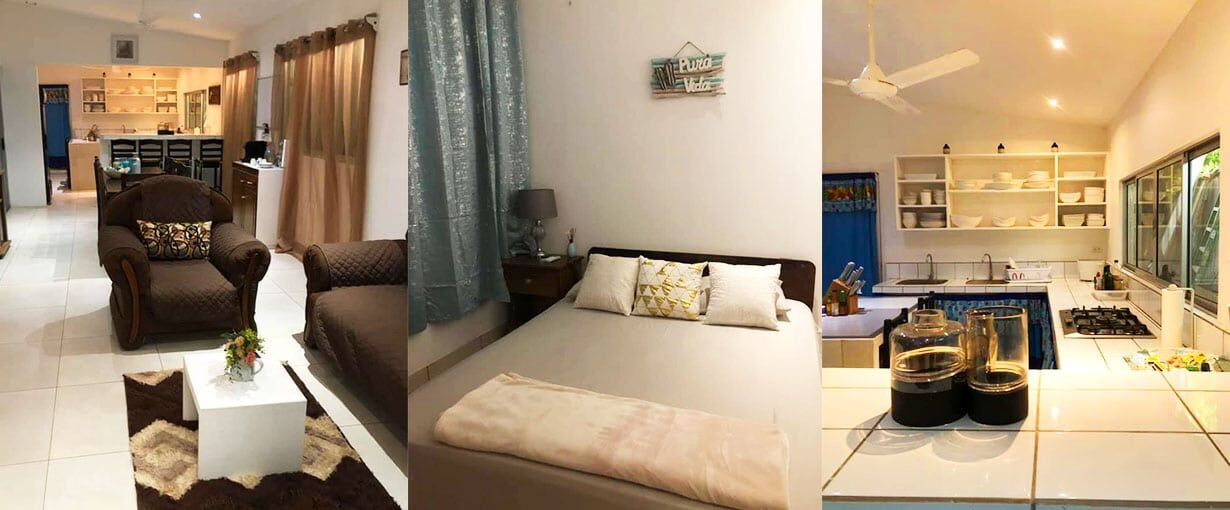 Casa Mathias can be described as a hybrid between a homestay and a student residence. The Rangel Cruz family has adapted their entire Esperanza property (1km from the school) to host NSI students. They offer 7 private rooms (with air-conditioning), divided between two houses. Rooms have a either single or double beds. The family lives off-site but has staff on-site and regularly visit the property.
Features include: WIFI, Air-conditioning in each bedroom, a lounge area, shared kitchen and bathrooms and private bedrooms. Meals are NOT included but laundry and cleaning service are included.
Rates: Bookings take place from Sunday to Sunday. $330 per week.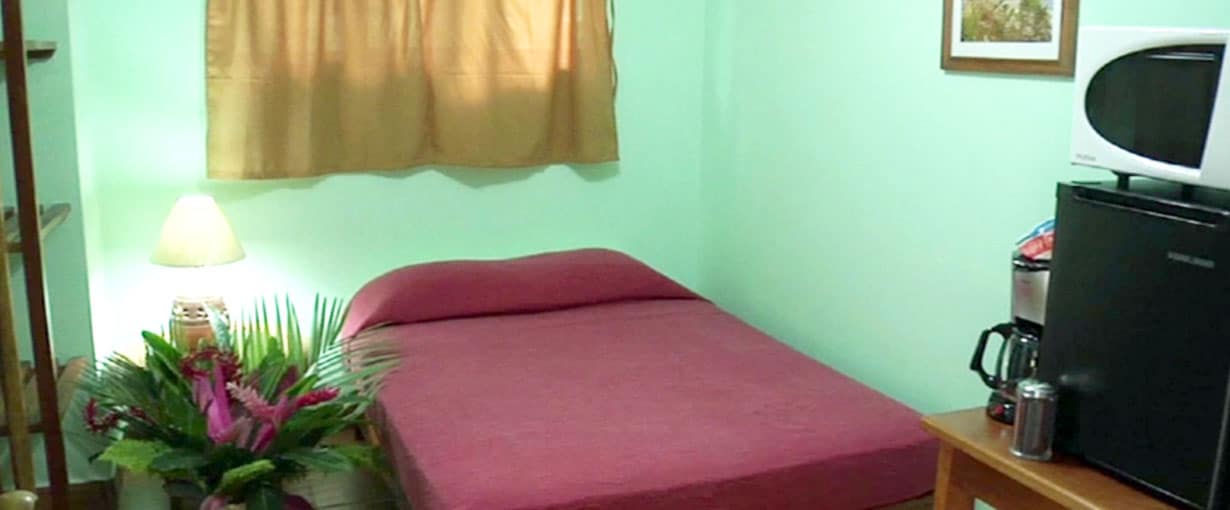 Rooms are directly across from NSI campus and are equipped with a private bathroom, closet, nightstand, reading lamps, air conditioning and ceiling fans. Units also have WIFI and pool access. They are located steps away from the school and a 10-minute walk from Playa Guiones beach. Towels and bed linens are provided. Cleaning is provided once per week..
3.1 Apartments/Studios are furnished with queen beds and/or bunk beds. These units include a kitchenette with a full size refrigerator, two-burner stovetop, microwave, coffee maker, blender and dishware.
Single or double occupancy $750 – $850.00 per week.
Holiday Rates (Dec. 15 – Jan. 5): $900 – $1020 per week.
3.2 Efficiency Units are furnished with one double bed. These units do not contain a kitchenette but include a small refrigerator, coffee maker, microwave and dishware.
Single or double occupancy $500.00/week or $85.00/day.
Holiday Rates (Dec. 15 – Jan. 5): $600.00/week or $100.00/day.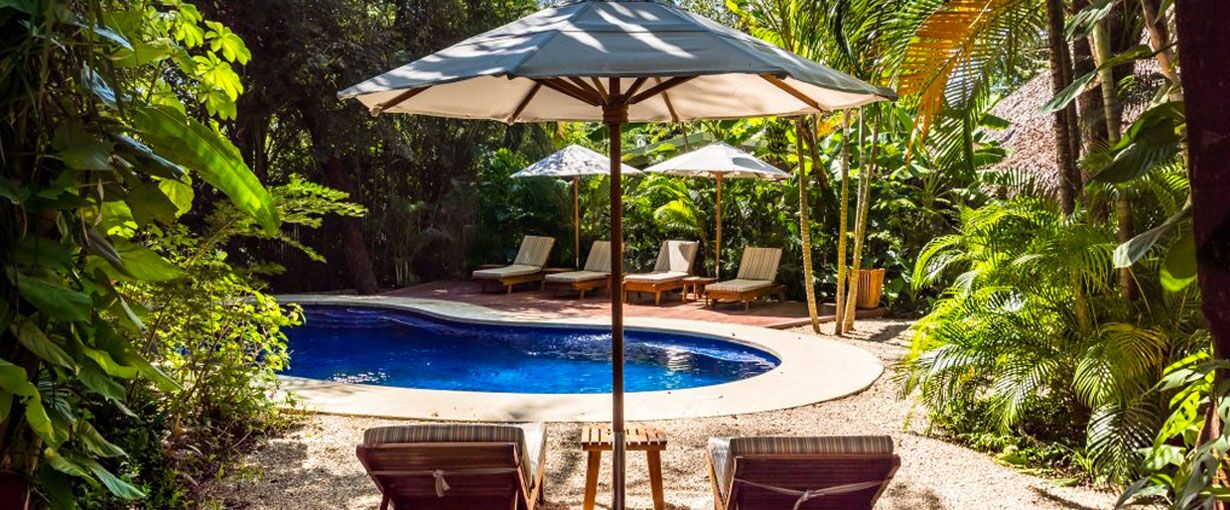 Nosara Beach Hostel: Nosara's closest hostel to the beach. Shared and private room arrangements free wireless and great atmosphere.
Tel. +506 2682-0238 | Facebook Page
4 You Hostal: A newly constructed hostel close to school and the beach. Private and shared rooms available.
Tel. +506 2682-1316 | www.4youhostal.com
Jungles Edge: This option is about 1km from campus, a 20-minute walk or 8-minute bike ride.
Tel. +506 2682-5314 | www.jungles-edge.com
Casa Rosada: 5 studio cabinas (with kitchenette) and two small apartments. There is also a shared living space. Prices based on double occupancy.
Tel. +506 8694-9043 | www.casarosadanosara.com
Sunset Shack: Shared or private accommodation options with A/C and pool. Restaurant service and surf lesson services available.
Tel. +506 2682-0527| www.sunsetshackhotel.com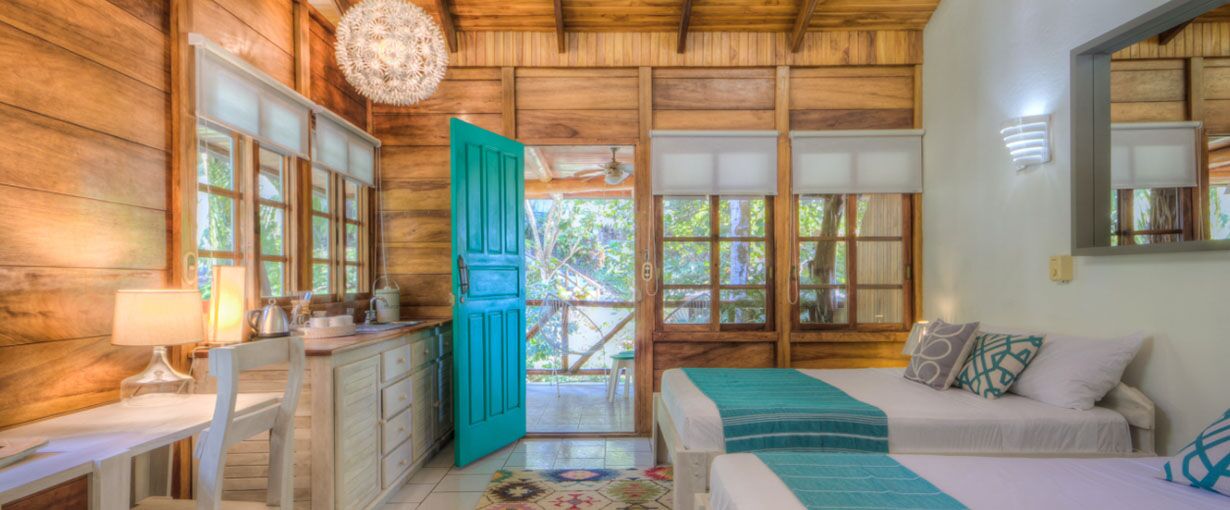 5

Mid-Range Lodging Options
The Gardens Hotel: Certified green hotel with varying room arrangements. The hotel was built with respect for the existing environment and meets the highest standards for ecological development.
Tel. +506 2682-4000 | www.nosaragardens.com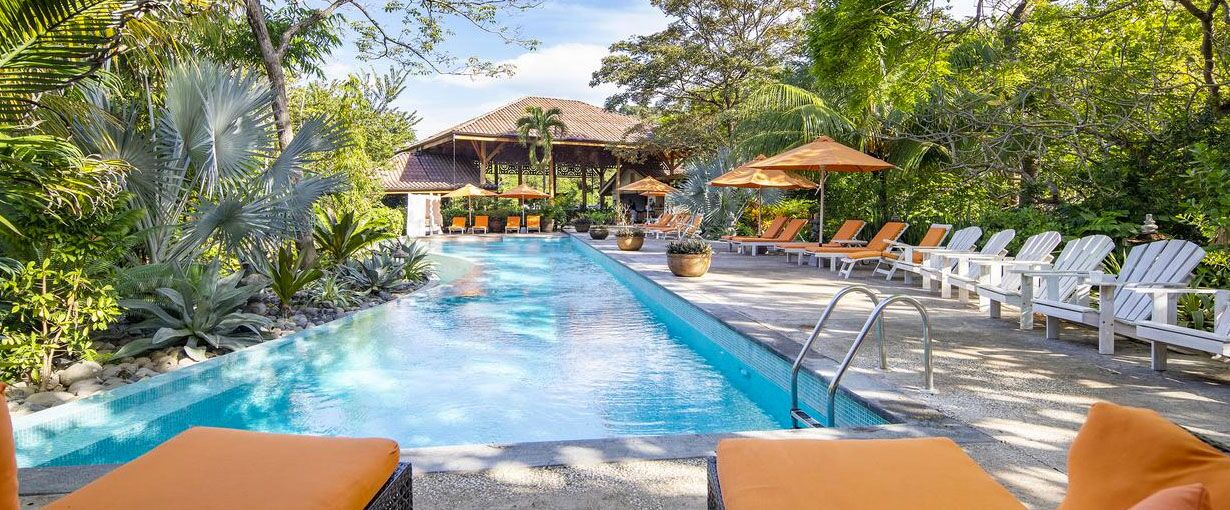 Bodhi Tree Yoga Resort: Relaxed luxury resort including restaurant, pool, yoga, pilates and gym.
Tel. +506 2682-0256 | www.bodhitreeyogaresort.com
The Harmony Hotel: Boutique high end hotel centrally located near the Guiones main beach entrance. Offers a restaurant, pool and yoga.
Tel. +506 2682-4114 | www.harmonynosara.com
INFORMATION AND HELP
Need Help Booking Accommodation?
We provide assistance with a variety of weekly and short-term vacation rentals. Please email us for assistance and be sure to include the dates of your stay, the number of people, your weekly/monthly budget and transportation requirements.
E-mail Us