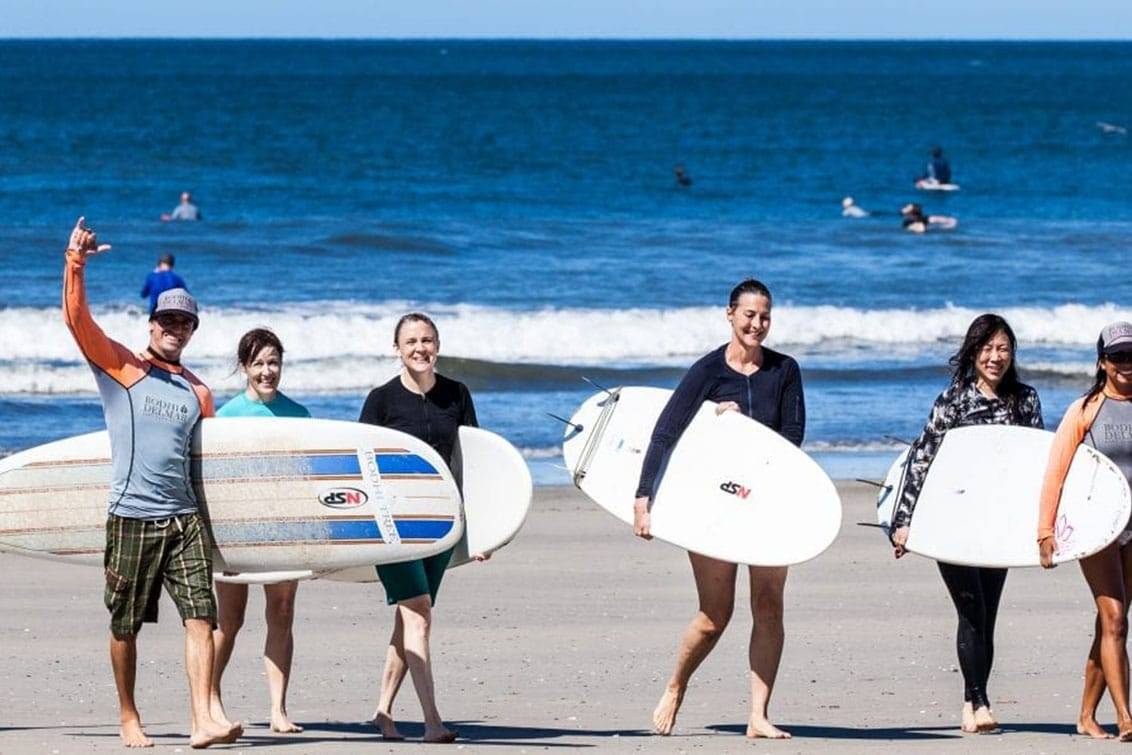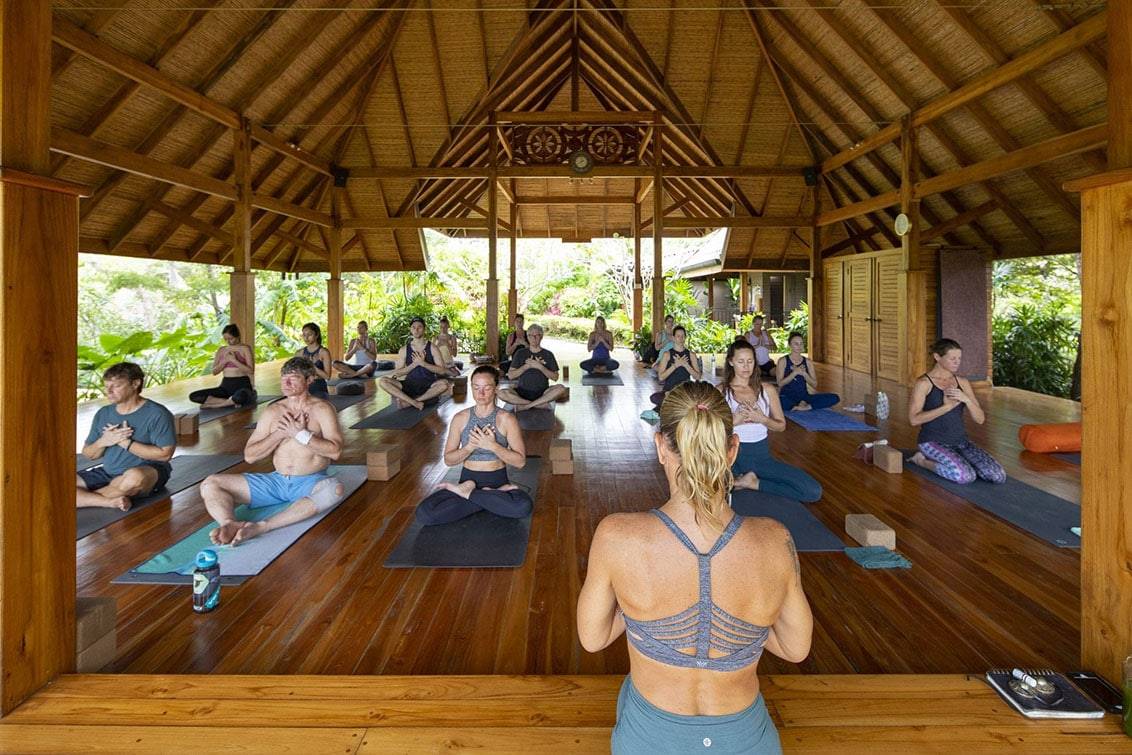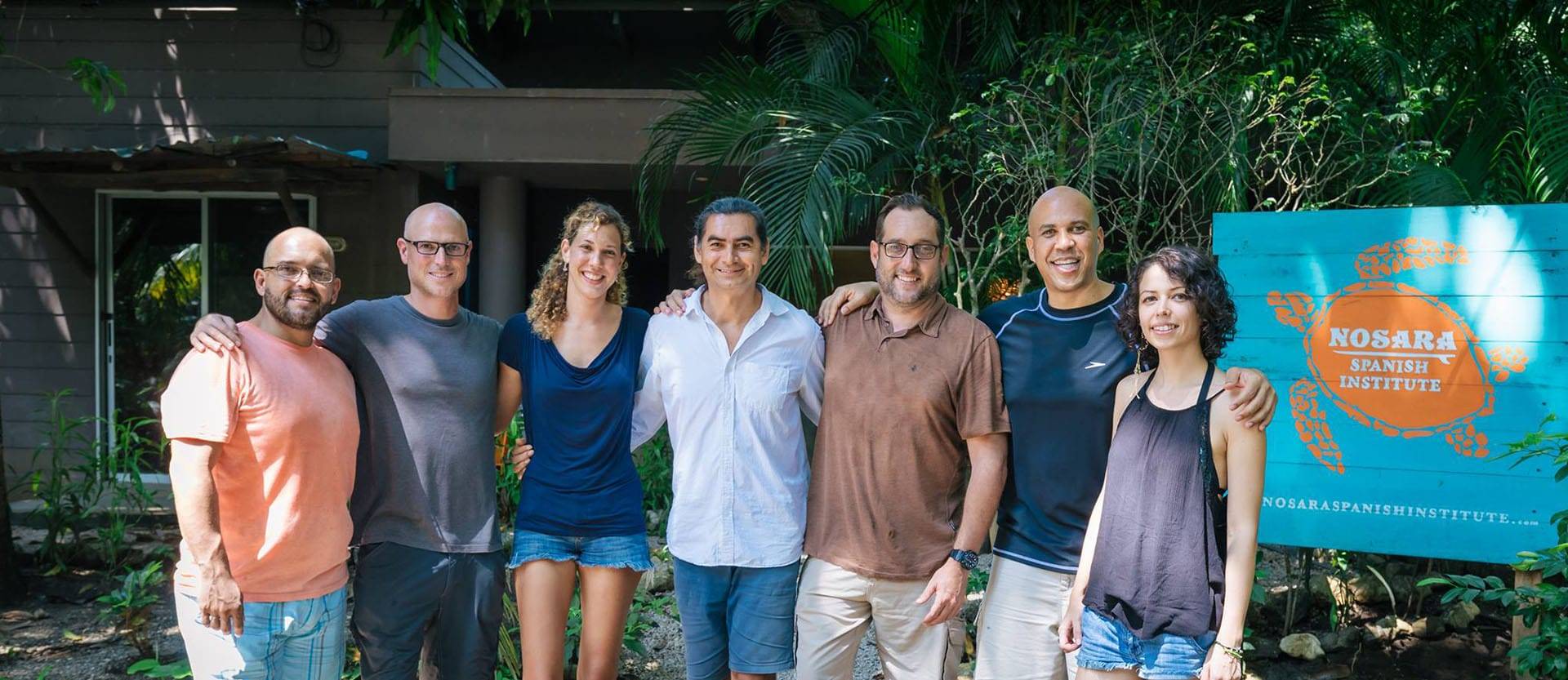 Surf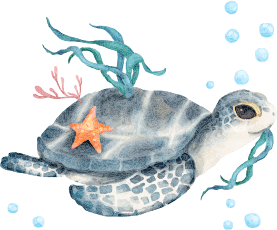 With the main surf break only 500 meters West from our campus, the Nosara Spanish Institute is ideally situated to provide a world class surf and Spanish experience.
Yoga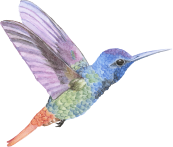 With the Bodhi Tree Yoga Resort only a 5 minute walk down the jungle path from our campus, NSI is ideally situated to provide a world class yoga and Spanish experience.
Online Courses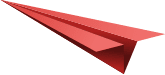 Our online courses utilize the same approach and curriculum as our in-class courses which focus on the Communicative Approach to language teaching. Choose from General Spanish or Spanish for Professionals.
About Us

"NSI exceeded my expectations and I wouldn't hesitate to return" – Senator Cory Booker, USA.
spanish courses
Welcome to Paradise
We take pride in our ability to offer professional linguistic and cultural training in a safe and encouraging environment for all levels of language learners. Additionally, we use a communicative approach to language learning which focuses on using Spanish in a variety of situations.
The NSI was everything I needed out of a Spanish language school. Great teachers, atmosphere and service. They offer a truly authentic experience. My family homestay was a great addition to an already great experience. They also offered cool outings in and around the area."
Solid, enjoyable and enlightening. Totally satisfied with the experience. Excellent teachers. I especially liked the use of logic with the language, because that helped me understand many areas where I was confused. Great administration. Thank you.
Richard G.
From St. Louis, Missouri
Extremely helpful, patient, knowledgeable and interesting. Nice mix of humor and a great personality. [My teacher] was very organized and used a mixture of teaching techniques which were very effective. The school was impressive and beautiful.